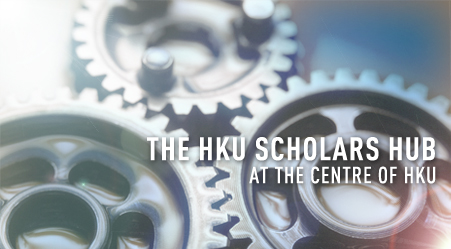 The HKU Scholars Hub is the current research information system of The University of Hong Kong. As a key vehicle of HKU's Knowledge Exchange Initiative, The Hub aims to enhance the visibility of HKU authors and their research, and to foster opportunities for collaboration.
Featured Scholar
Professor Lu, William Weijia
Professor

Ng Chun-Man Professorship in Orthopaedic Bioengineering
Research Interests
Biomaterials: Novel biomaterials development, bioactive bone cement fabrication and evaluations, Scaffold materials development, SMA Application, In vitro and in vivo biomaterials evaluation

Biomechanics: Spinal Biomechanics, Cell and Hard tissue mechanical property evaluation and definition, Micro & Nano-Mechanics evaluation of abnormalities in structure and mechanical properties of the bone, Medical Implant biomechanical property evaluation; and sports biomechanics.

3-D Bioprinting: To develop functionable human tissues and organs including full-thickness skin, cornea, bone, cartilage and major blood vessels.